Our guest house near Schwabhausen is the ideal location for your wedding – whether you come from Dachau or the greater Munich area.
Celebrating a wedding, that has to be planned. Every wedding is as individual as the two people who say yes. Some like it down-to-earth, Bavarian, others look forward to having a lavish party at least once in their life and pulling out all the stops. We are open to everything, we look forward to planning and organizing with you!
Certainly unique: Room rental is free with us.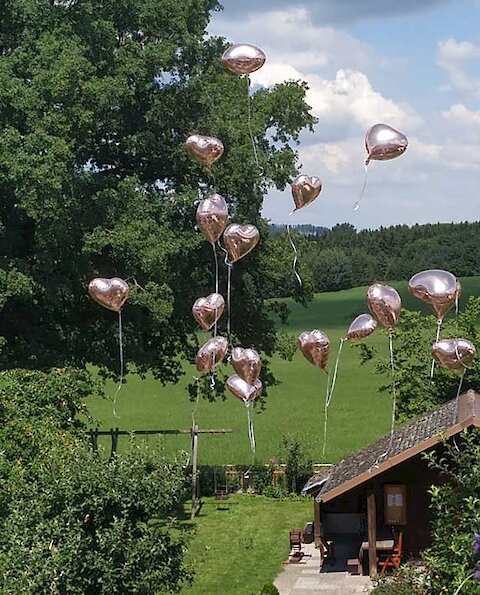 Always beautiful: send heart balloons filled with helium on a journey to heaven.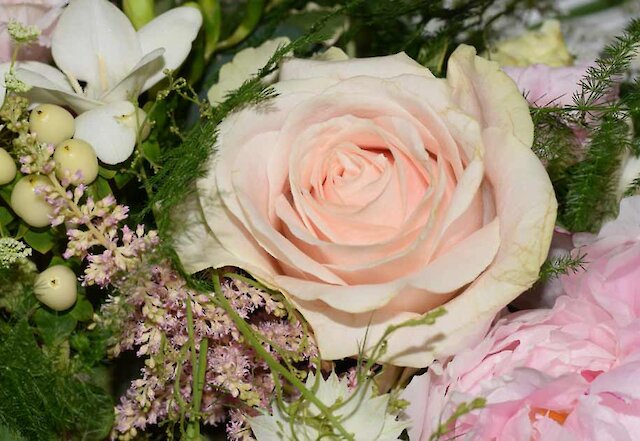 Flower arrangements in all variations are definitely a must on this day.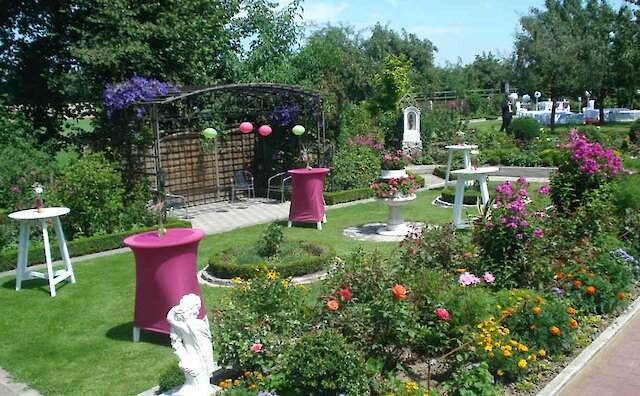 A champagne reception in the garden is first of all a nice arrival with us, at the Gasthaus Hotel Göttler.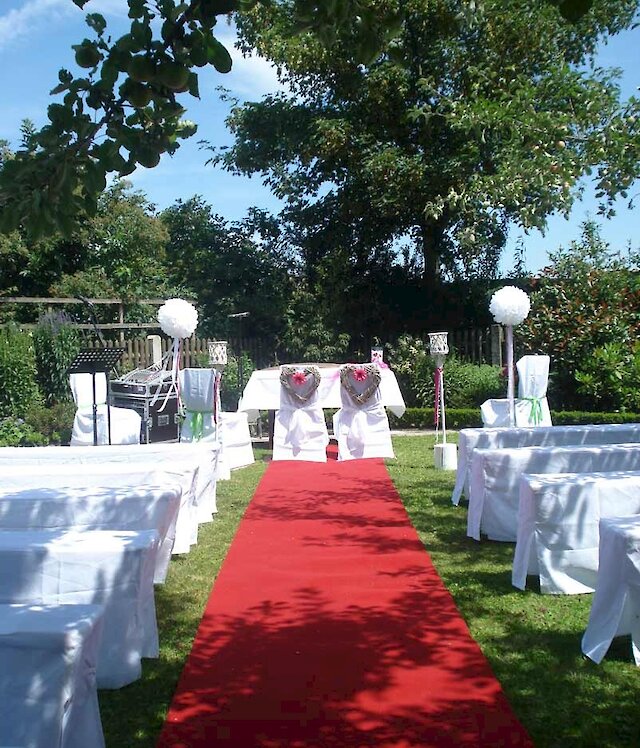 Even free weddings take place again and again in our wonderful garden and are something very extraordinary.
Whether just for afternoon coffee or the whole day – our gardenoffers a romantic setting for your wedding.
Our spacious hall is perfectfor lavish parties
We offer a wide variety of rooms for your big day: Starting with our large, cozy hall, through our wine bar to the Salettl. In this way the custom of "forgiving the bride" can also be lived. We would be happy to advise you on the most suitable rooms for your wedding. All rooms have windows, can be well ventilated, and can also be heated in the cooler season. Celebrate your wedding in Schwabhausen – we make your wedding an experience!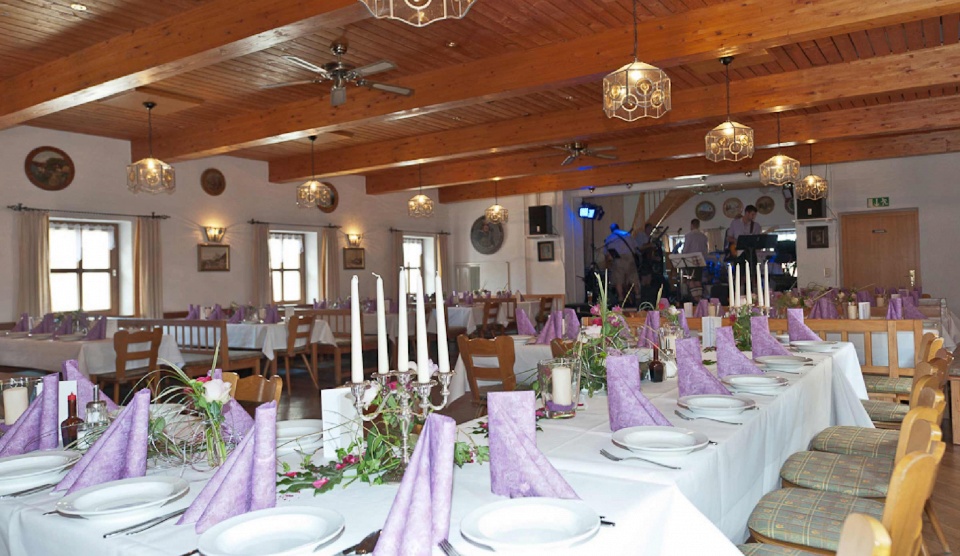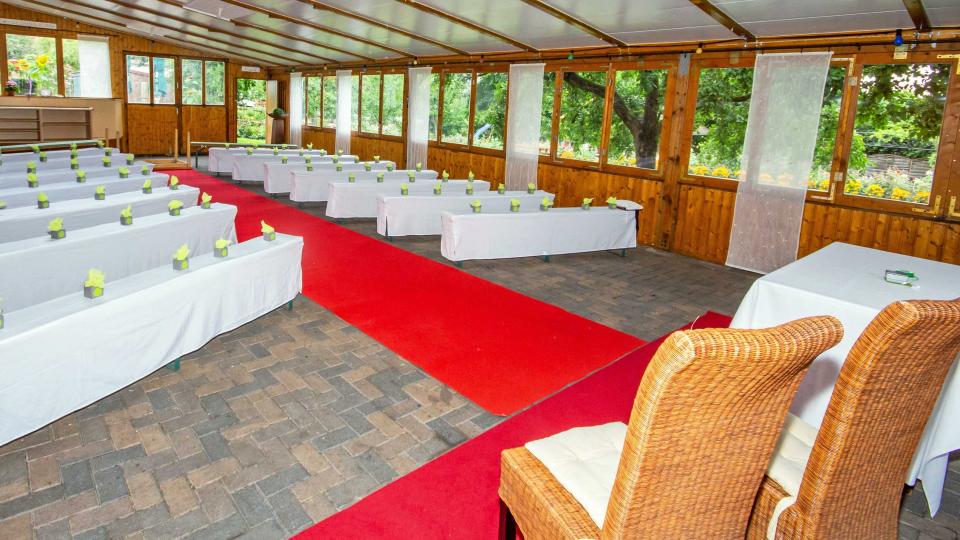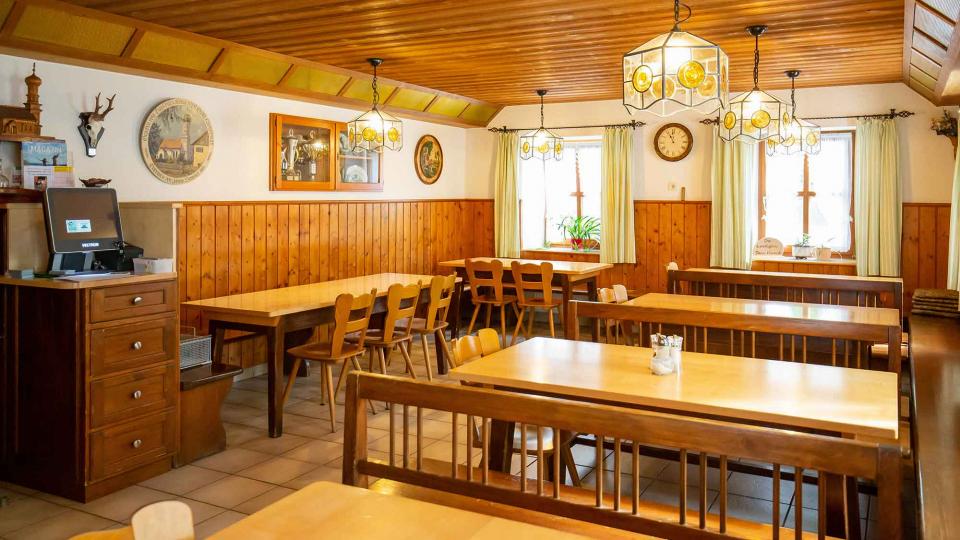 At the table – excellent food and an attractively set table
We would be happy to work out an appropriate menu or buffet selection with you. We are particularly known for our game dishes and fine steaks. We are also happy to integrate Mediterranean dishes. We place great value on our own production, regionality and season. As far as optics are concerned: Perhaps you already have very specific ideas, perhaps just favorite colors or flowers? We are happy to refer you to a good florist and support you all around with a lot of heart and feeling.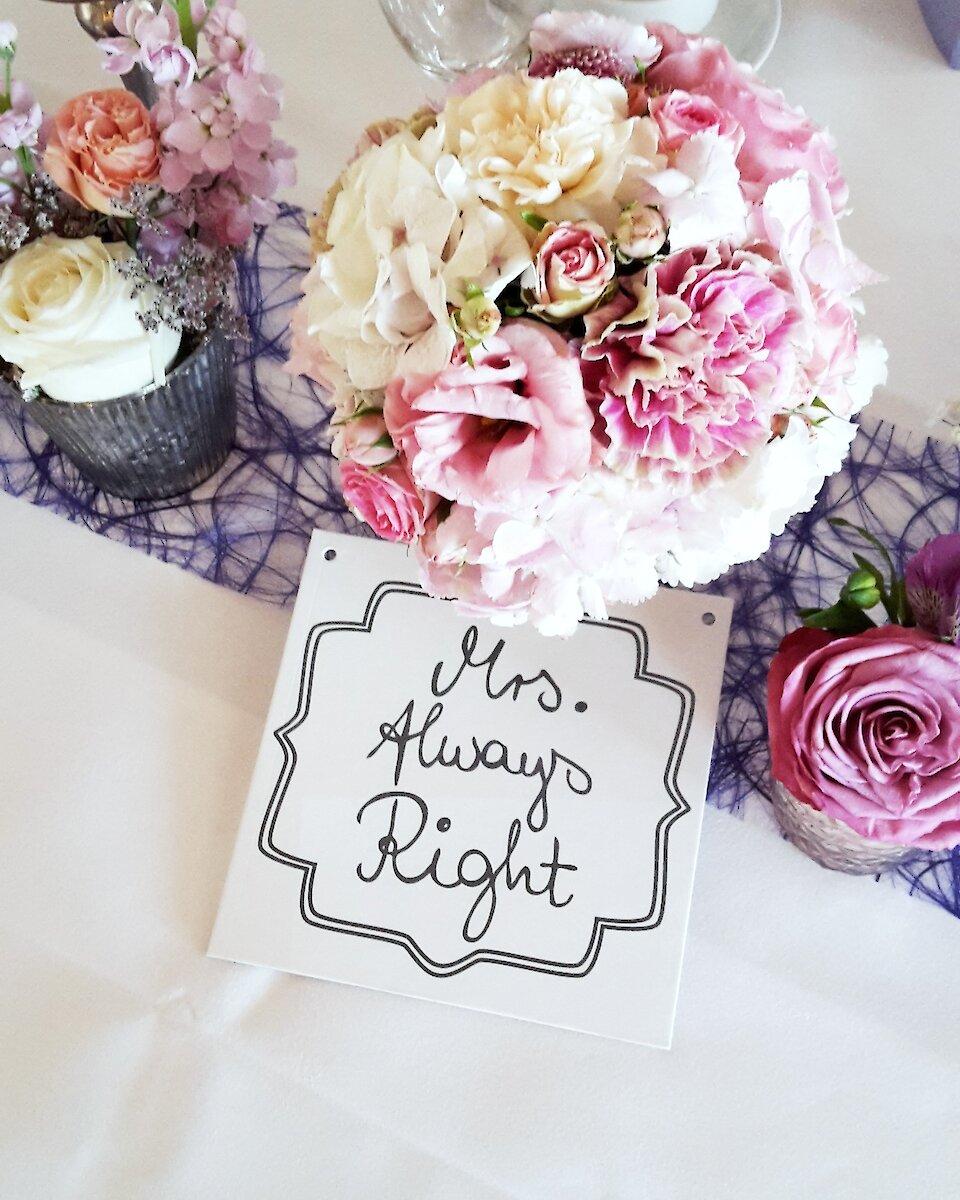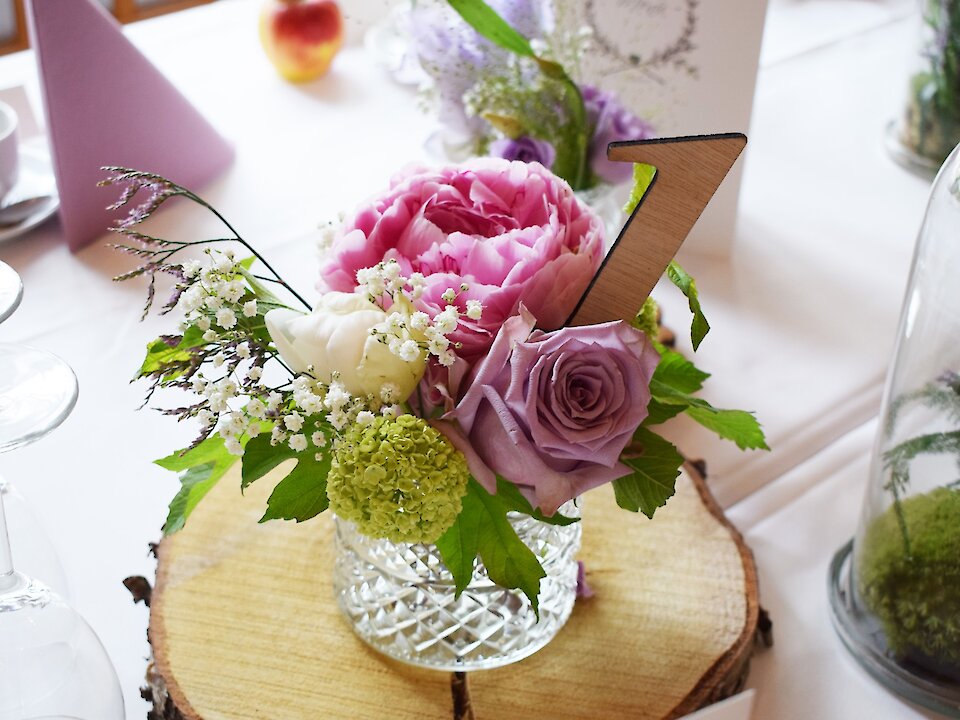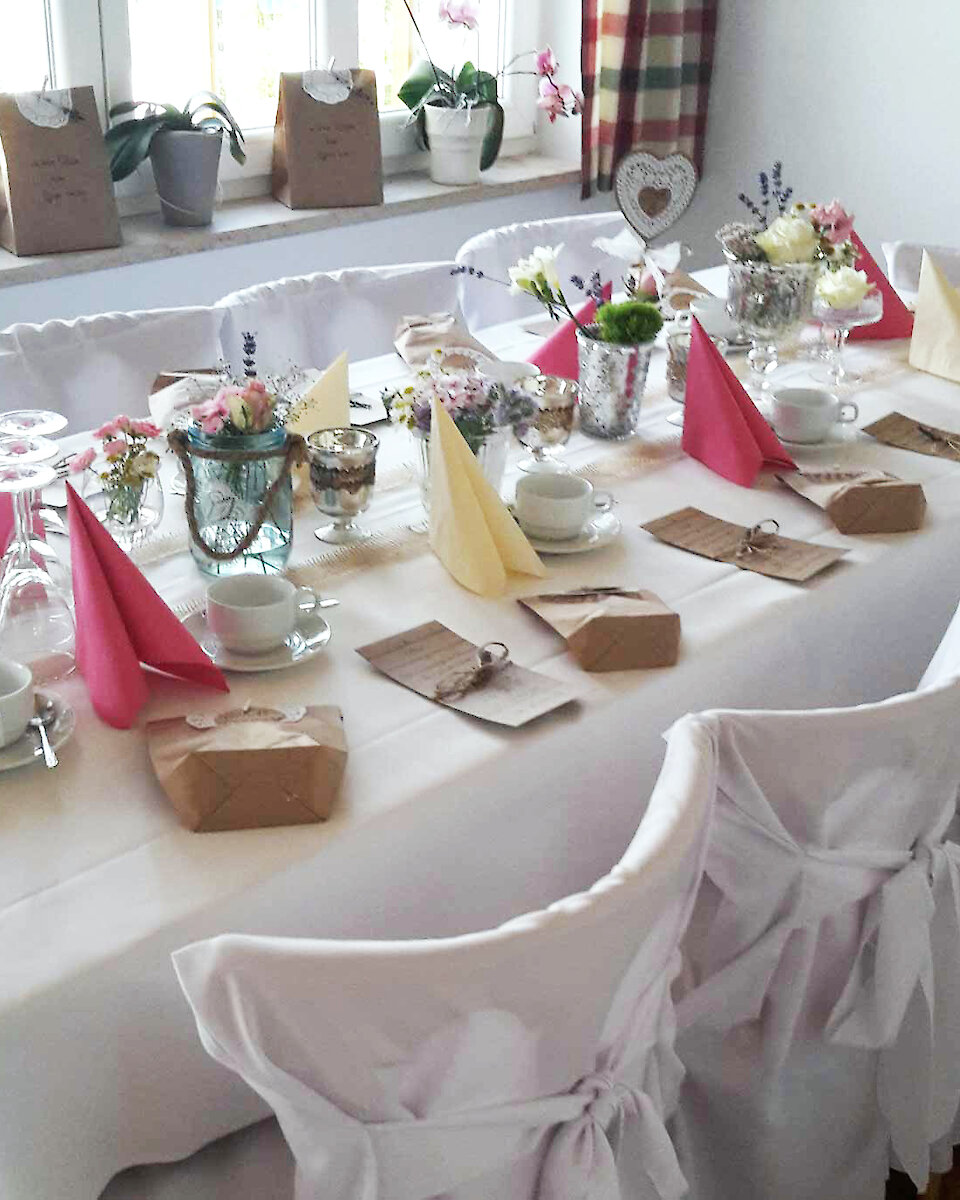 Your day with us could look like this – the possibilities are (almost) endless
Would you like to get married but still don't know what will be part of your big day? We are happy to advise and support you and show you what can be part of your big day. On this page we would like to show you a variety of suggestions and design options. In the following, we will guide you through an exemplary daily routine. Everything is possible, nothing is necessary.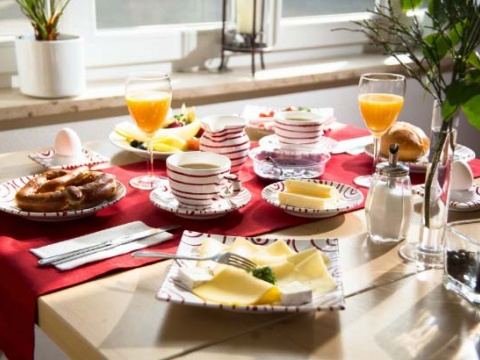 White sausage breakfast
As an introduction to a traditional Bavarian wedding (or after a night of partying), nothing tastes as good as a hearty veal sausage breakfast with fresh pretzels and a good mustard.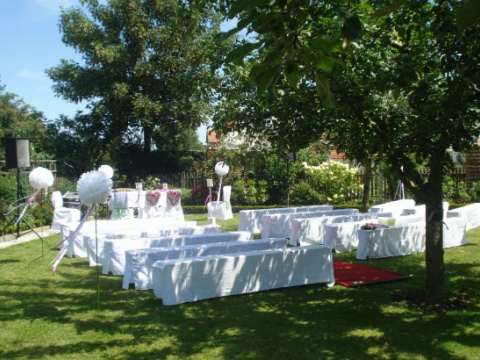 Free wedding ceremony in the garden of the inn
Church, civil or free wedding? We have the right location for each of these festive occasions!
For the church wedding, you could include the St. Laurentius Rumeltshausen branch church in our immediate vicinity in your selection. The civil registry office can, for example, take place very well in Schwabhausen, Markt Indersdorf or Dachau. Our romantic garden is ideal for a free wedding in the summer months.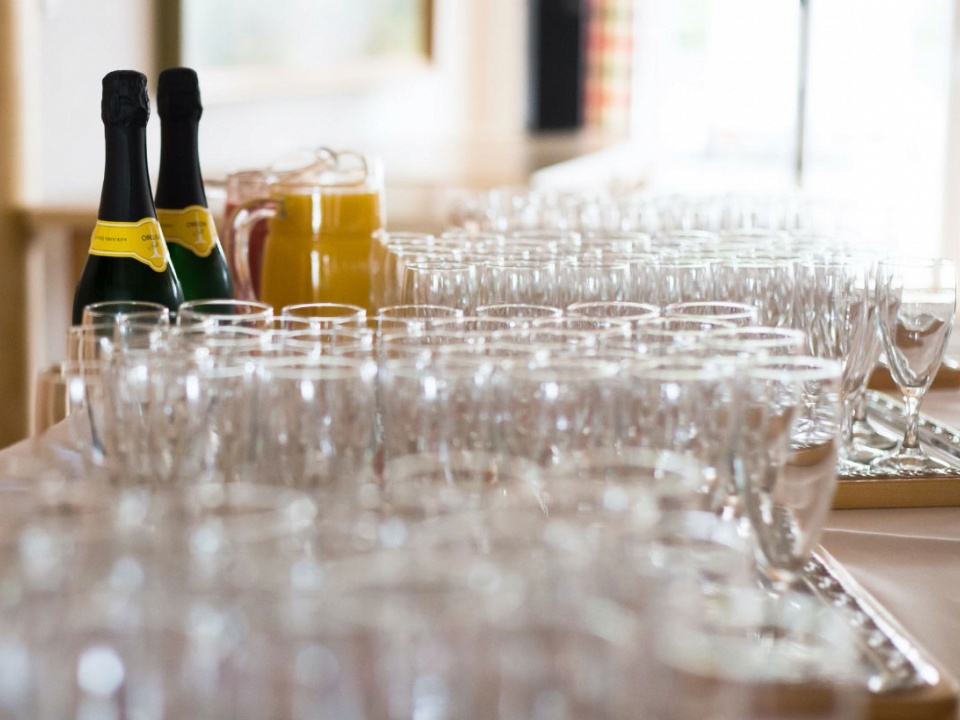 Champagne reception?
Ideally, you travel to the restaurant immediately after the wedding and enjoy the congratulations and greetings there, while your guests get to know each other over an aperitif!
In good weather, we recommend our forecourt, in adverse conditions our wine bar. It helps to keep the guests entertaining and in a good mood if music is already provided here, for example with a brass band.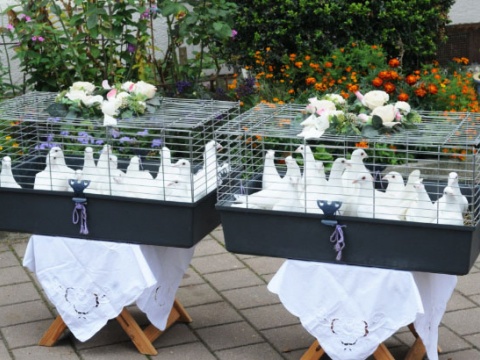 Let wedding pigeons fly
The custom of letting the wedding doves fly is always impressive. This custom has become increasingly popular over the past few years. Many bridal couples are surprised every year with the white messengers or let them fly themselves in order to show their mutual love in this way.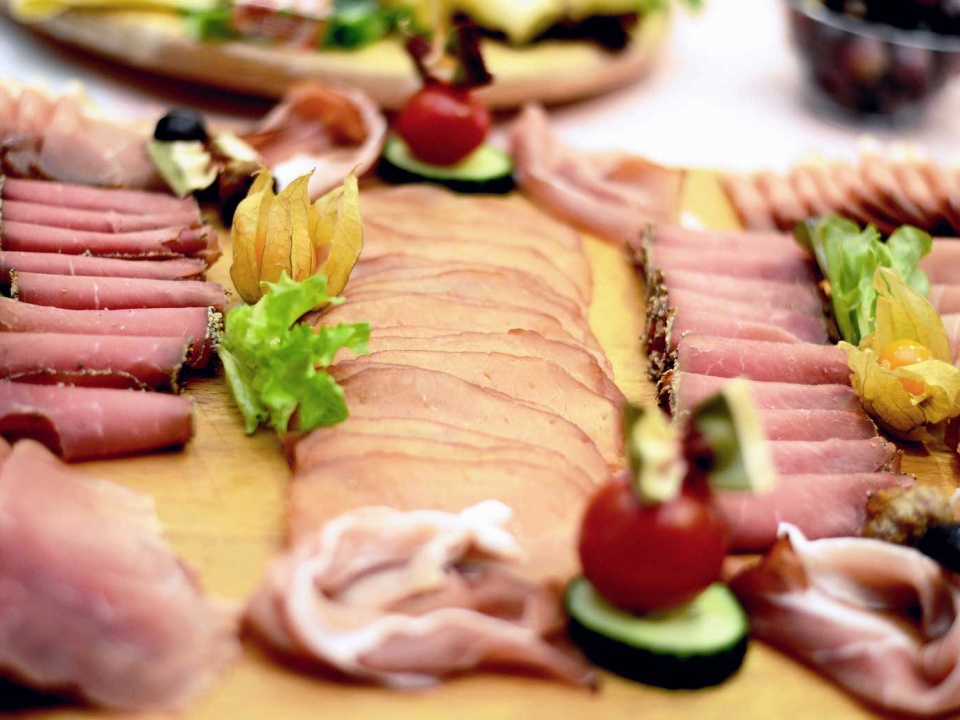 Buffet, menu or snack?
You can continue here with lunch in the form of an agreed menu selection or a buffet. Decide for yourself whether the evening or midday should be the main meal. For "half-day weddings", it is advisable to serve small snacks of delicacies while the bride is being forgiven or to go straight to "coffee and cake".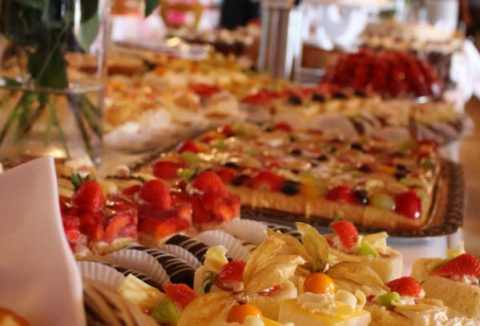 Coffee and cake
At the cake buffet, you as the bridal couple have to master the first task together: cutting the wedding cake! Here, too, we would be happy to recommend one or the other pastry chef. A little tip: Most friends and relatives are happy to support the bridal couple with their own baked goods in order to create a considerable selection of cakes.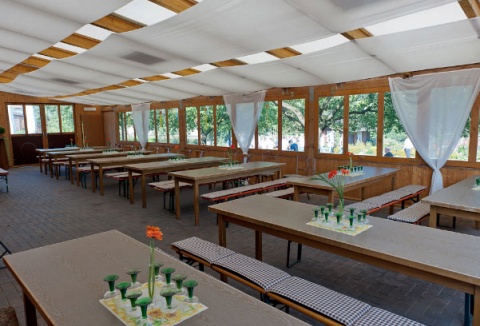 Where is the bride? Kidnapped!
But mostly not far away: in the Salettl or the wine bar! Here you can have a few hours of casual fun and spend a few hours with wine, snacks and good music from a mood band. Meanwhile, the little guests can get their money's worth in the adjoining garden or playroom. The guests, for whom the forgiveness of the bride is too loud or who are tired of the party atmosphere, can make themselves comfortable on our terrace or stay in other places of retreat.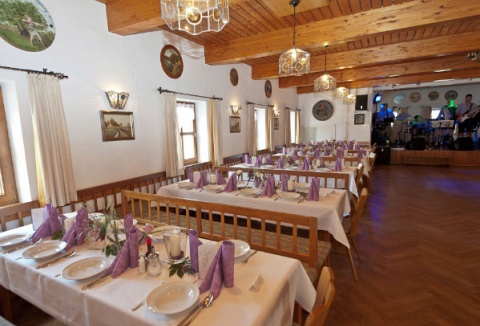 For dinner
... go back to the festively decorated hall!
You have almost a free hand when it comes to decoration. But we are happy to give you suggestions or recommend a florist.
A trend: have you already thought about a motto?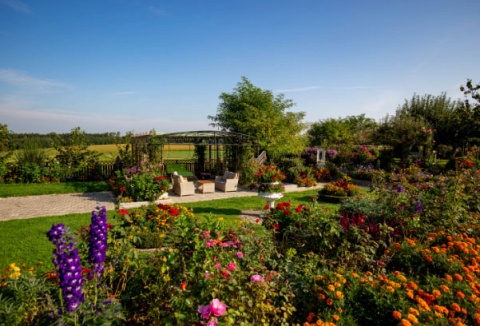 Late at night
...we recommend a dessert or an ice cream buffet.
Of course, you can also involve your guests and family members here.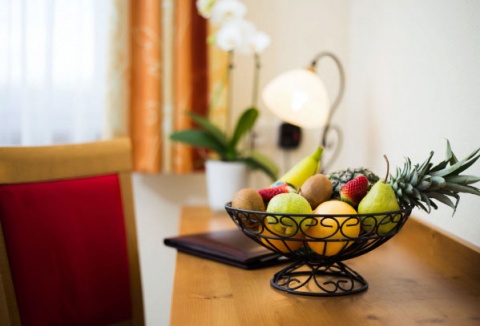 Tired and exhausted?
Our hotel rooms are available! Think about whether you want to stay with us in the evening. Guests from abroad? Plan this right away. We would be happy to reserve rooms for your friends and relatives. If there is not enough capacity, we will be happy to advise you in order to point out accommodation options in the vicinity with friends of yours.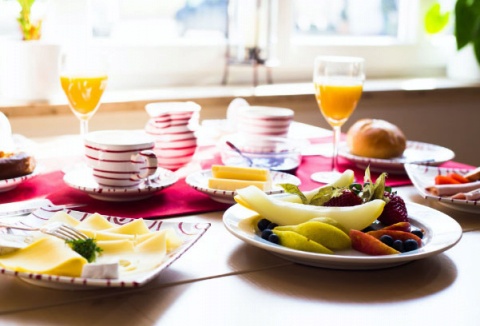 And the day after
...enjoy a rich breakfast with your friends and family! For guests and family members with a long journey, the crowning glory of your wedding is breakfast the following morning, so you can look back over the last day in peace.
Convinced?
Then contact us for an introductory meeting or to make an appointment.