Reside comfortably and modern in our rooms.
Our rooms offer plenty of space, a separate seating area as well as a small desk including lighting and power socket, TV, WLAN, cloakroom and a safe. (Chargers or adapters are available on request.) Our beds have modern and well-kept mattresses, hygiene covers and are 0,90 m wide an 2,00 m long (partly 2,10 m). The bed size in the single romm is a comfortable 1,40 m x 2,00 m. Of course, the rooms are cleaned daily. On request, you can get fresh towels every day. We also offer a laundry, ironing and sewing service in-house. And if you should ever forget something at home: We also have the most important hygiene items in stock.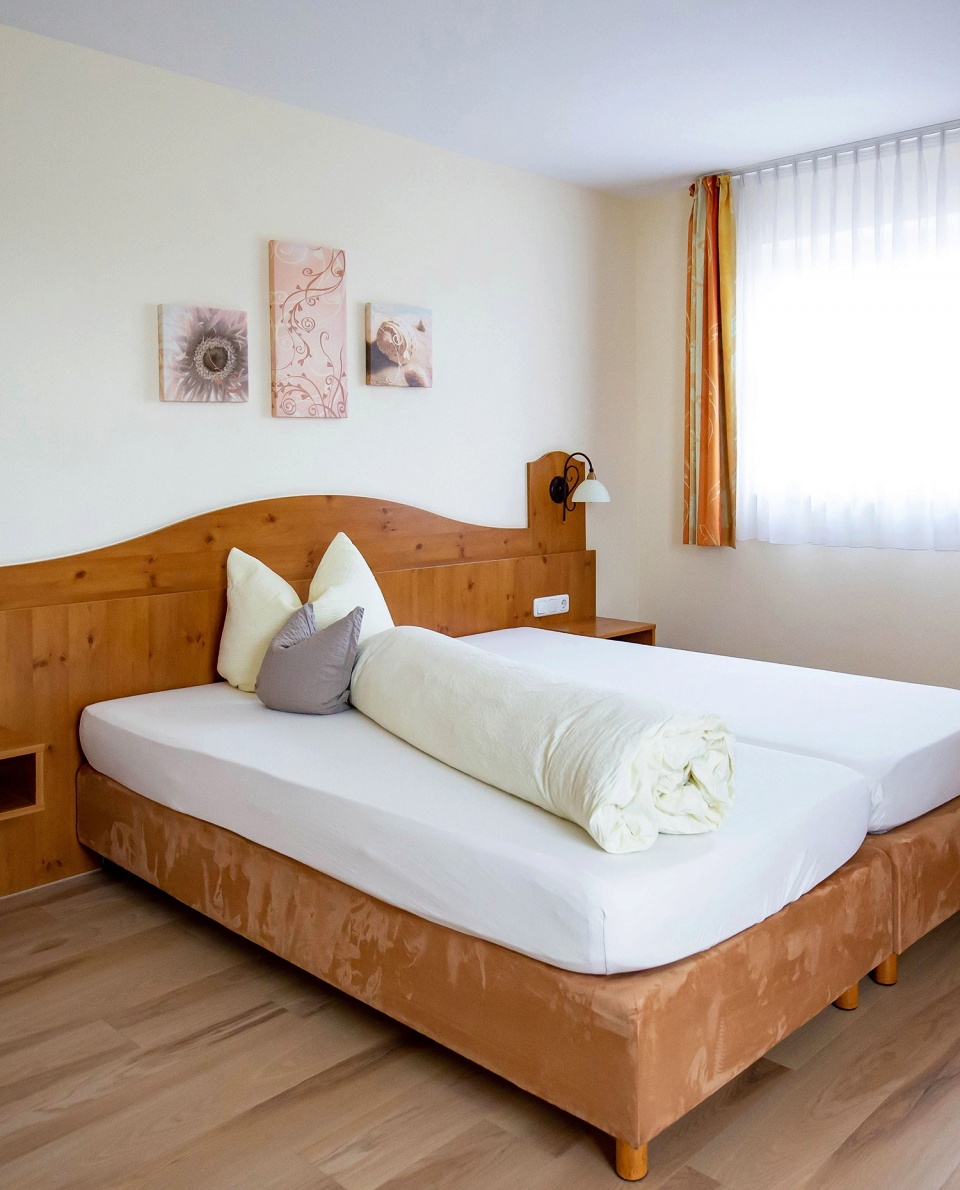 Contemporary, well-kept, comfortable beds and the option of darkening with curtains.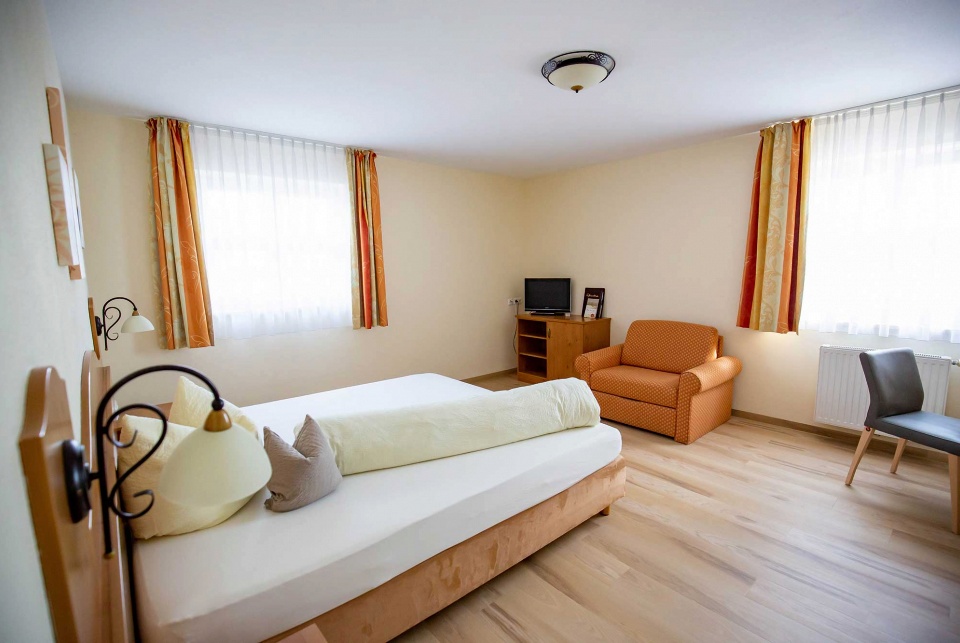 Spacious rooms with bedside table, reading lamp and socket.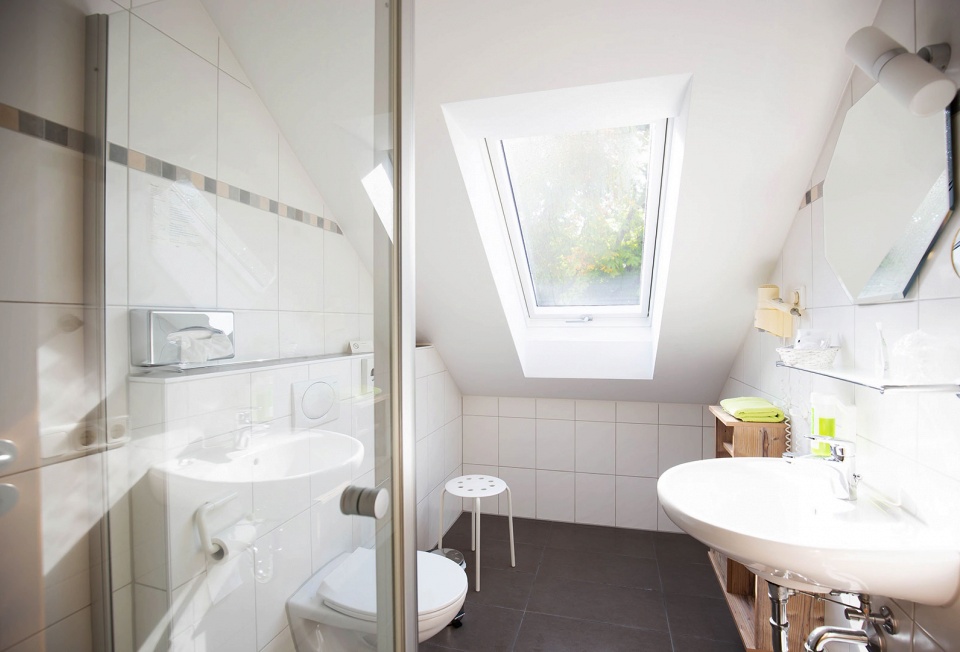 All rooms are equipped with shower / toilet and hairdryer.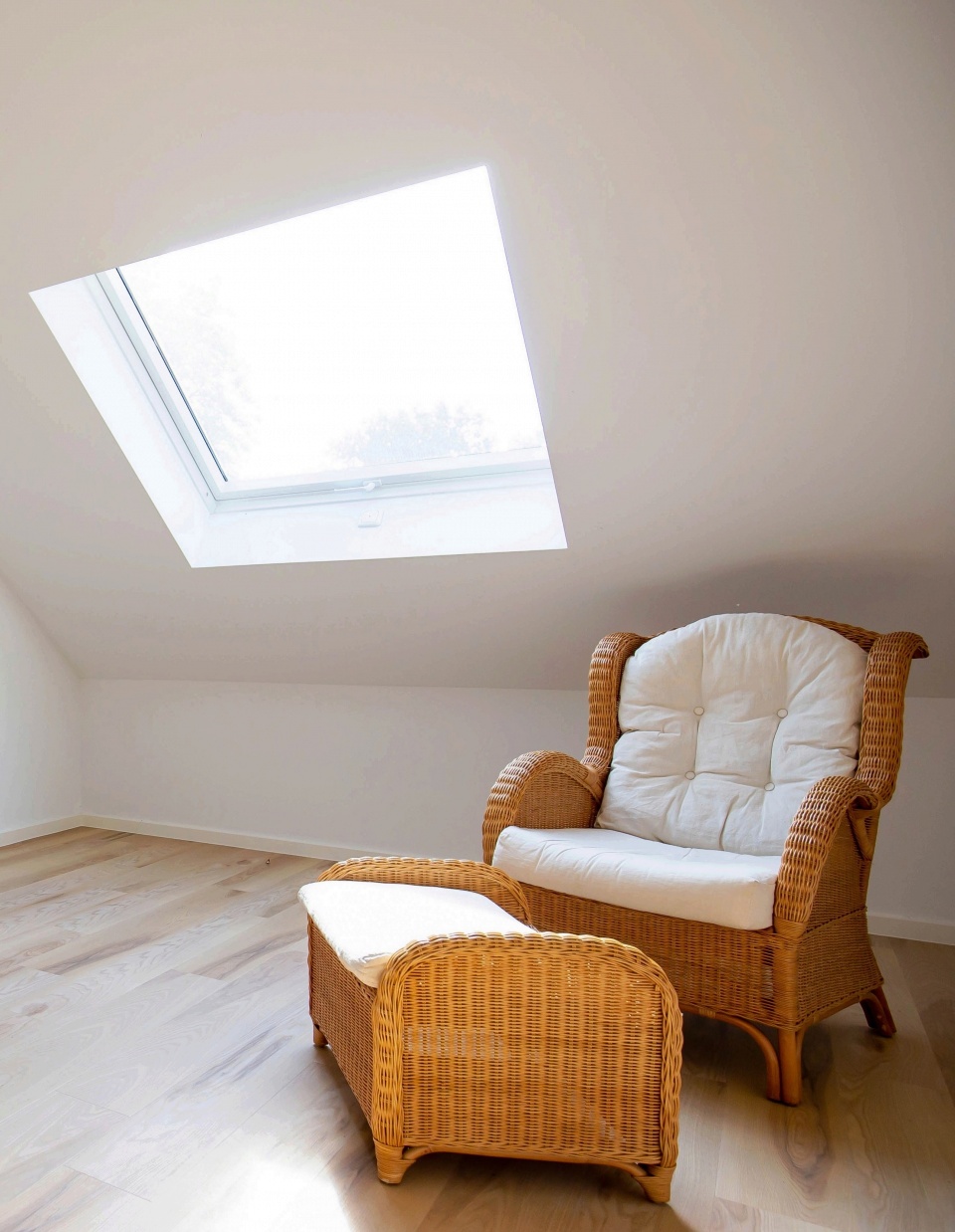 Comfortable seating for all hotel guests
Our garden is a blooming oasis. We invite you to spend some time there – whether for a coffee in the morning or a sundowner in the evening.
Refuel with fresh air and new energy. Being happy is easy in our spacious garden.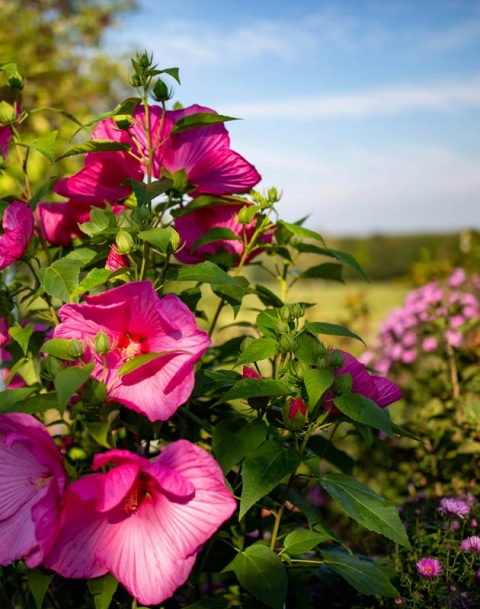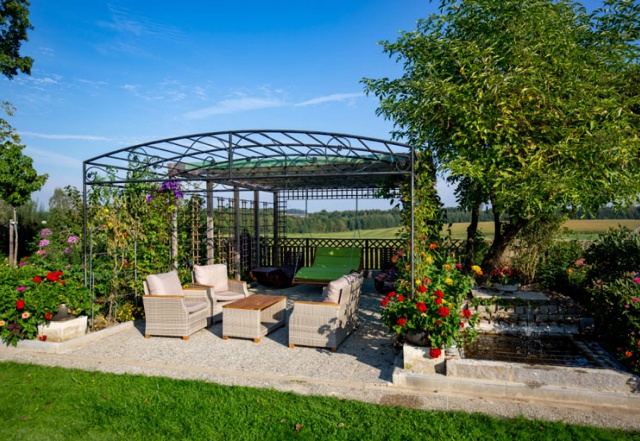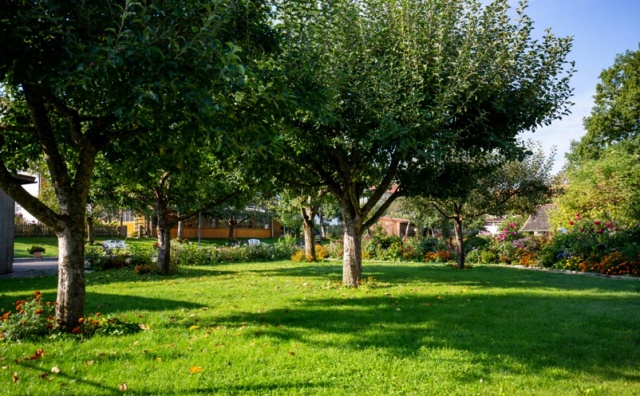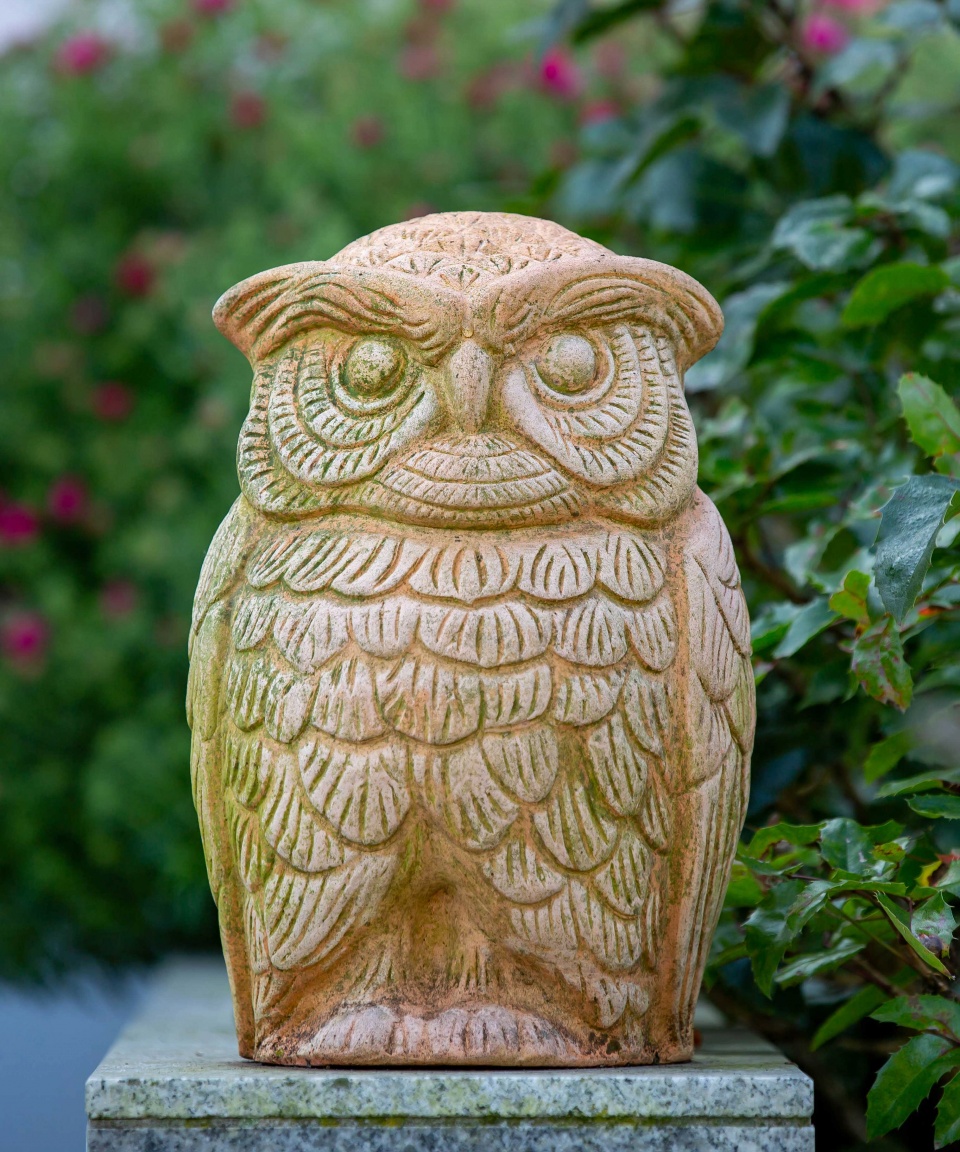 Our hotel offers modern flair without sacrificing traditional virtues such as hospitality.
Our guests should feel comfortable all around, in a casual, familiar and warm atmosphere. Feel at home here! We would like to prepare you a wonderful stay with us. Do you need an extra blanket for a cool night? No problem. Whatever you have on your mind, talk to us, we are here for you! The physical well-being is of course also taken care of. In the morning we are happy to spoil you with an extensive breakfast buffet. Our cozy inn also offers food for both small and large appetites. And in the evening we offer a small, changing menu. Escape the hustle and bustle of the big city and relax in the Hotel Göttler.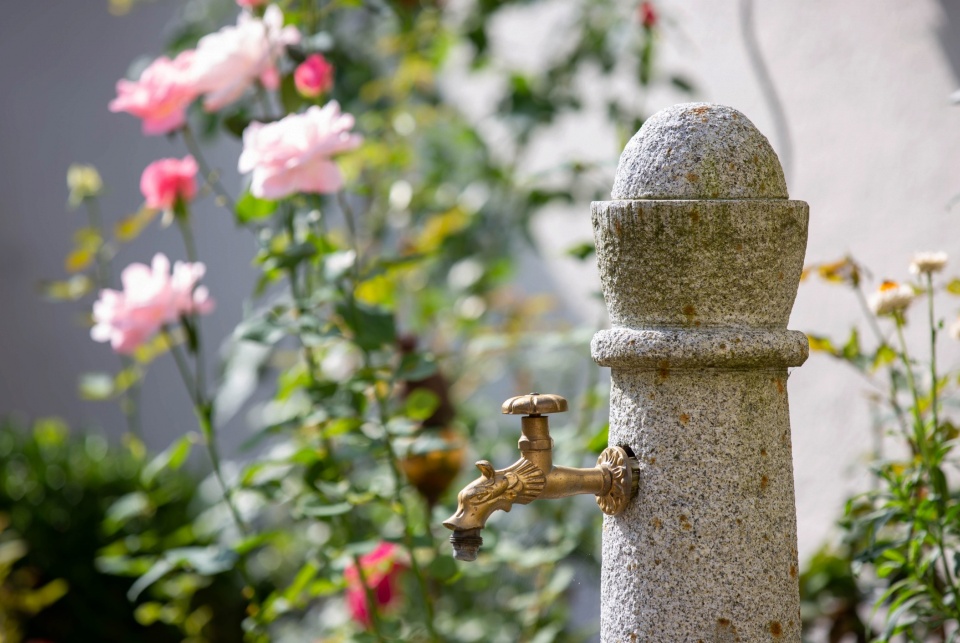 Frequently asked Questions
Would you like to book?
Here you can book comfortably, easily and quickly using the integrated booking form.
Extensive nature, down-to-earth, warm people – the Dachau hinterland has a lot to offer, whether by bike or on foot.
We also take care of your luggage
It goes without saying that we bring your luggage to your room! If you want to go on an excursion in the area on the day of departure, we will keep it.
You can also keep your luggage safely with us in the meantime.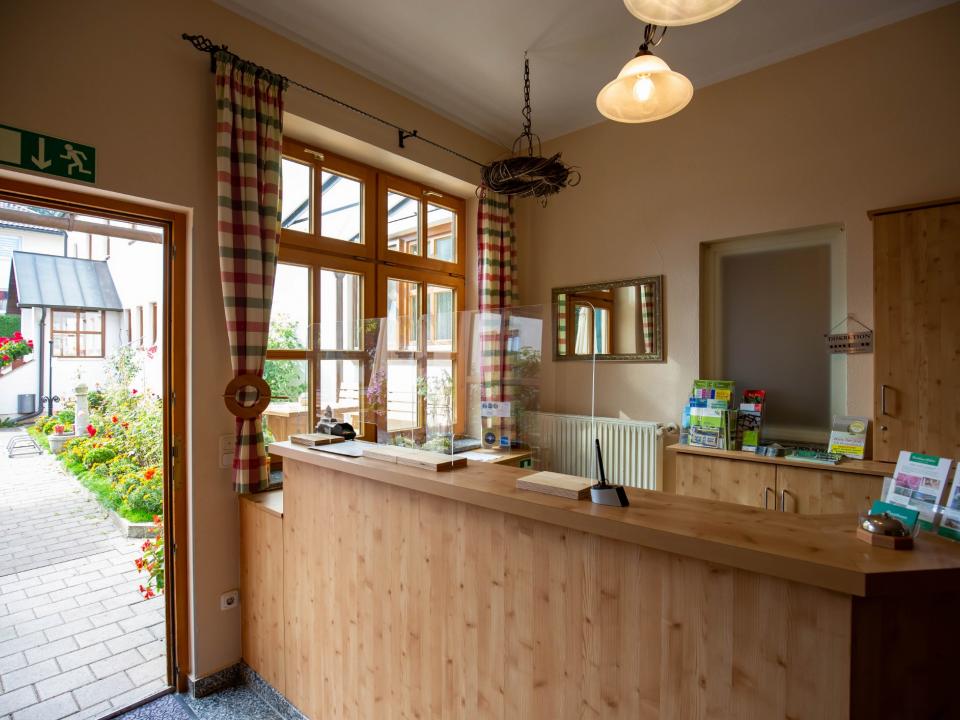 Feel free to contact us
Our reception is personally staffed for you 10 hours a day and can be reached by digital communication or telephone around the clock. Our employees are bilingual, so please feel free to contact us in English.